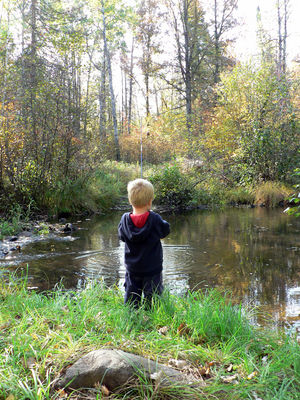 We've been up to our land a few times recently.  One of Bode's favorite things to do at our "camper home" is to go fishing.  He has the plastic fish on the end and casts it out into the river.  He's getting better at it all the time.  Courtney hangs out in the backpack carrier.  If we walk too far, Bode asks to be carried on Mom's tummy.  Carrying both kids at the same time is quite a bit of work.
The leaves are changing and it's getting really pretty in the woods.  I love that the kids enjoy being outside.
Leave a Reply
You must be logged in to post a comment.