Buying a Bunch of Mosquitoes and More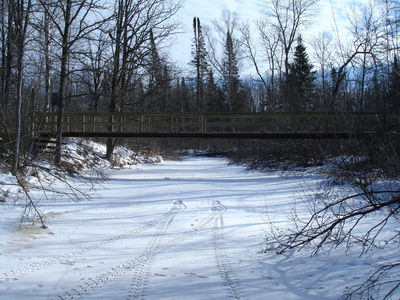 Last Saturday Aaron went up to a land auction near Moose Lake.  He left saying he was 98% sure he'd be coming home without land, but that 1% came through.  We now are purchasing 145 acres in Split Rock township in Carlton county.  It's about 15 miles outside of Moose Lake, has a river running through it, and has some random trailers and small sheds.  There are 4-wheeler trails throughout the property.  There is even a brand new bridge for the 4-wheelers to cross over the Split Rock River, which runs through the property.  I realize buying the land is just the beginning.  Soon we will need 4-wheelers and trailers (not the mobile home kind we already have on the property) and a ton of other things I haven't thought of yet.  Aaron assures me that we also bought a lot of mosquitoes.  I look forward to seeing the land in person sometime soon.  If you want to see some pictures of the land, check it out over in the photo gallery.
Leave a Reply
You must be logged in to post a comment.